INNOVATIVE's monthly telephone tracking poll shows the PCs maintaining a slight lead over the Ontario Liberals, within the margin of error. The NDP remain stalled at 14% of voters.  (Click here for methodology and details).
As a part of our ongoing monthly tracking, INNOVATIVE maintains regional, voter and issue analyses. For those interested, we offer private briefings, with additional data and depth, specially tailored to the issues that matter to you. To learn more about our INNOVATIVE Insider Briefings, click here.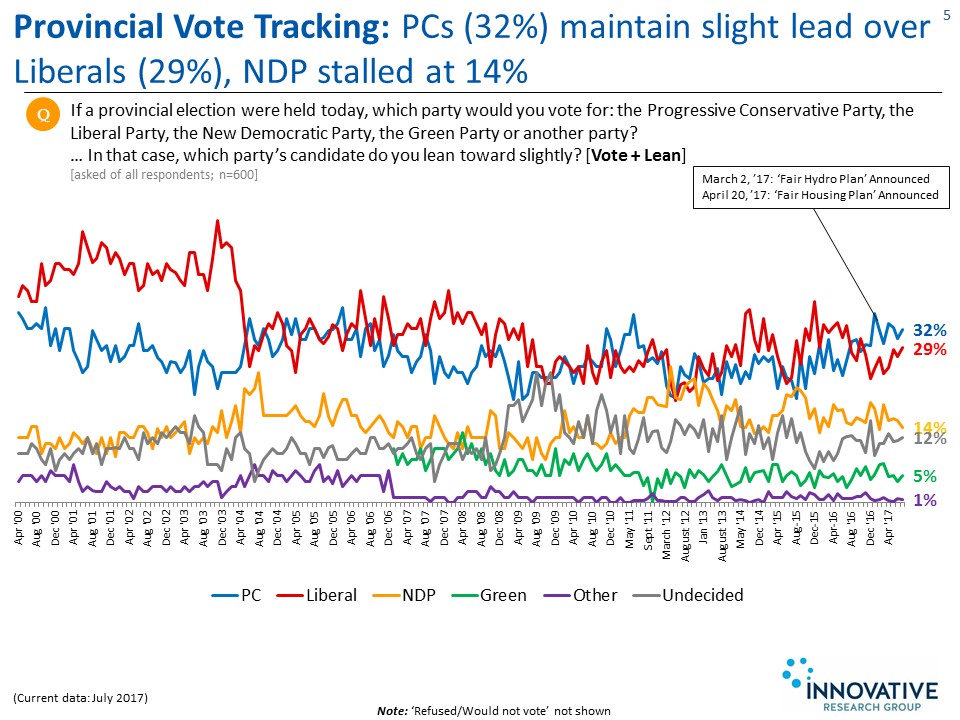 About this study:
Innovative Research Group Inc. (INNOVATIVE) polled 605 Ontario residents through a mixed landline and cell live caller survey from July 13th to the 19th, 2017. The margin of error for July's data is +/- 4.0 %, 19 times out of 20. The sample has been weighted (n=600) by age, gender and region using the latest available data, 2011 Census, to reflect actual demographic composition of the population.  This survey is compared with previous studies since April 2000.