INNOVATIVE's monthly telephone tracking poll shows optimism on the economy jumped over the past month. (Click here for methodology and details).
More than half of Ontarians (51%) say the economy is "Excellent" or "Good", while 36% say "Only Fair" and 11% say "Poor".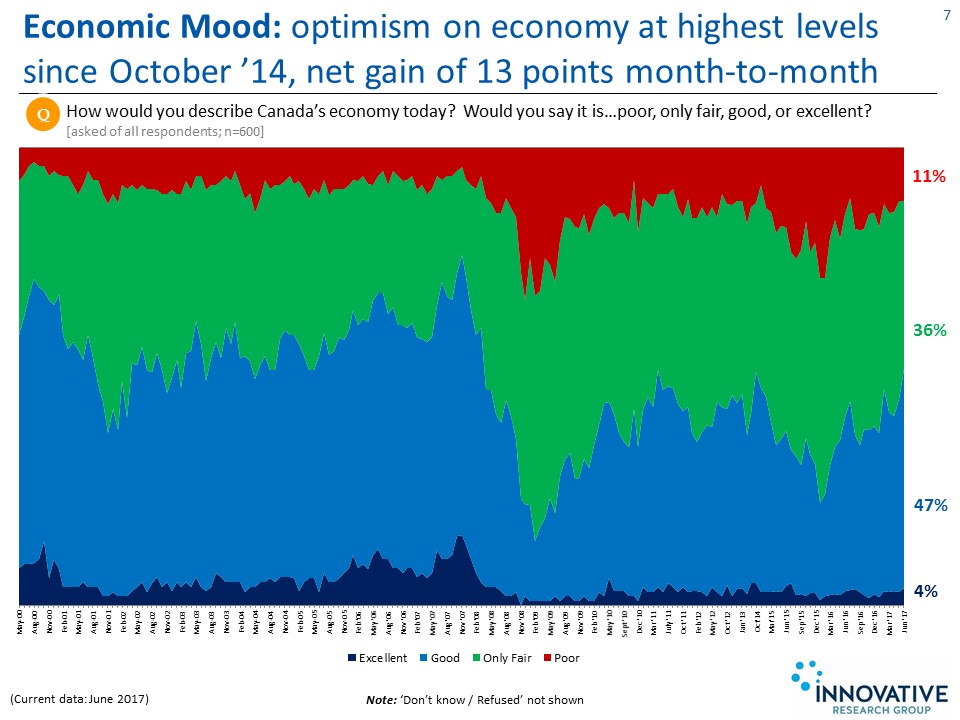 INNOVATIVE conducts regular monthly research into the issues and opinions of Ontarians. For those interested, we offer private briefings, with additional data and depth, specially tailored to the issues that matter to you. To learn more about our INNOVATIVE Insider Briefings, click here.
About this study:
Innovative Research Group Inc. (INNOVATIVE) polled 600 Ontario residents through a mixed landline and cell live caller survey from June 13th to the 27th, 2017. The margin of error for June's data is +/- 4.0 %, 19 times out of 20.  Our-in-depth coverage by region is presented on a quarterly basis (n=1800) with a lower margin of error per quarter: +/- 2.4 %, 19 times out of 20.