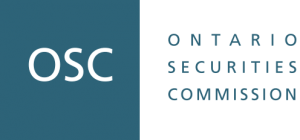 INNOVATIVE was commissioned by the Investor Office of the Ontario Securities Commission (OSC) to conduct a survey of Ontarians aged 45 and older on financial knowledge, attitudes, and behaviours towards retirement planning. The research findings posted today on the OSC website will be used to support the development of the OSC's Seniors Strategy.  (Click here for methodology and details).
The findings have been featured in the following publications:
About this study:
Innovative Research Group Inc. (INNOVATIVE) polled 1,516 Ontario residents, 45 years or older, through a mixed landline and cell live caller survey from May 9th to 16th, 2017. The sample has been weighted (n=1,500) by age, gender and region using the latest available data, 2011 Census, to reflect actual demographic composition of the adult population 45+ residing in Ontario.
Since the online survey was not a random probability based sample, a margin of error cannot be calculated. The Marketing Research and Intelligence Association prohibits statements about margins of sampling error or population estimates with regard to most online panels. However, a random probability based sample of this size would have an estimated margin of error of ±2.5%, 19 times out of 20. The estimated margin of error would be larger within each sub-grouping of the sample.
These materials are intended for use as general information to understand investor behaviour and provide deeper insights into pre- and post-retirement planning among Ontarians aged 45 and older. They are not intended to provide specific investment, tax, legal, or accounting advice and should not be relied on for that purpose. The conclusions drawn and opinions stated are those of the authors. Research for this study was conducted in May 2017. All rights in these materials are reserved with the exception of non-profit organizations involved in fraud awareness and investor education where the authors grant permission to reproduce, without modification, excerpts for educational use and policy-making purposes in Canada. This report has been prepared by Innovative Research Group Inc. for the Investor Office of the Ontario Securities Commission (OSC).