Today INNOVATIVE is releasing an update on both National and Provincial politics across Canada. INNOVATIVE conducted our May Canada This Month survey with expanded samples in most provinces to provide a more detailed understanding of how COVID-19 is impacting politics across Canada.
Governments across the country continue to receive high marks regarding their handling of the COVID-19 crisis. Across the country, this rally is now carrying over into the reputations of incumbent political leaders but having more limited impacts on support for their parties.
Among the more dramatic results, Doug Ford's net favourability rating has jumped 55-points and the Federal Liberals have opened a 13-point lead on the Tories according to a new survey INNOVATIVE released today.
The survey shows that 60% approve of the Federal government's handling of the COVID-19 crisis, with approval at 68% for Provincial government's across Canada. These numbers have been steady since March when we began near weekly tracking of attitudes on COVID-19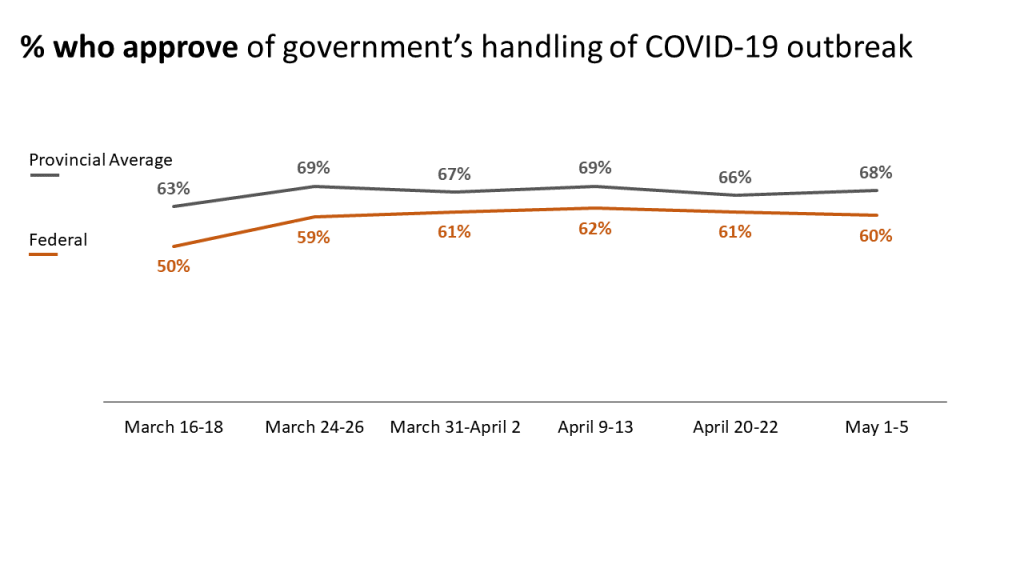 Along with these high marks for the handling of the crisis, satisfaction with government performance has grown for the Federal government, and provincial government's across Canada. At 60%, satisfaction with the Trudeau government is now higher than any point since October 2016 – the height of the honeymoon period in their first mandate.
Leadership numbers are also on the move and leading the pack is Doug Ford. In March of this year, Ford's approval rating was a net -34%. That means 34% more had an unfavourable impression of him than those who had a favourable impression. Now that number is a +21%, a swing of 55-points in just two months. While this turnaround is the most dramatic, Justin Trudeau and Premier's across the country are all seeing gains in their approval rating.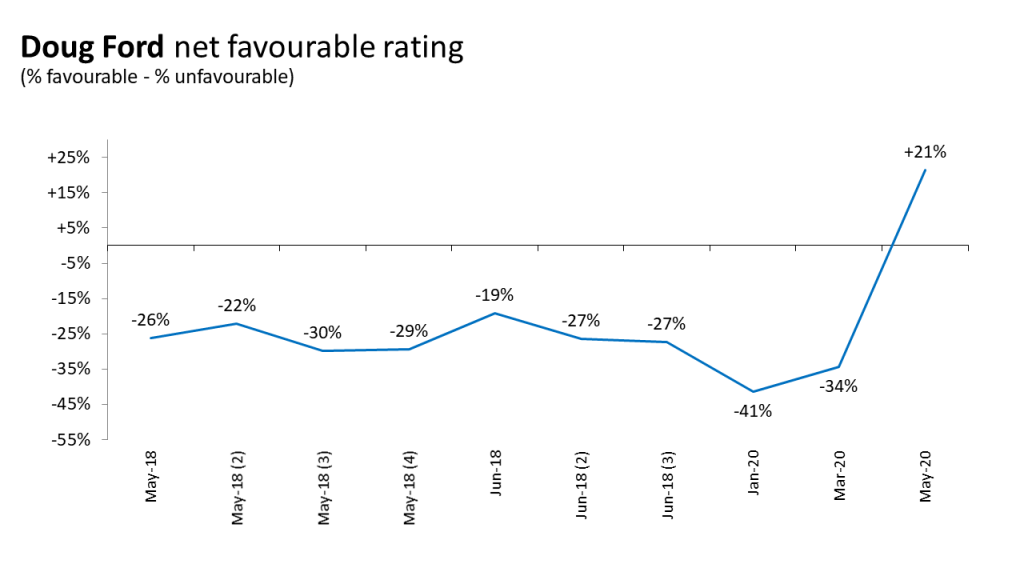 The impacts on vote share have been less consistent. The Federal Liberals now have a 13-point lead among decided voters, building on a trend we've seen growing ever since the election in the fall. However, results are more mixed provincially with two of the four larger province's showing a reduced government lead.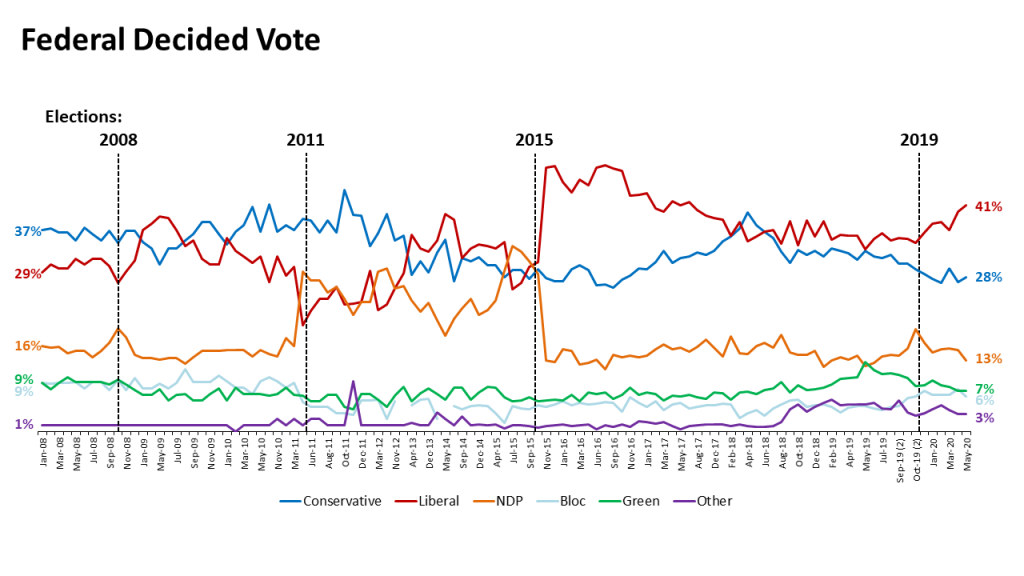 For detailed results download our report here.