Today, INNOVATIVE is releasing the latest findings from its July Canada This Month survey.
The results show that the WE charity controversy is dominating political debate. Of those who recall reading, hearing, or seeing anything about the Prime Minister or Liberal government in the last few days, close to 3-in-4 (72%) mention the WE charity controversy without being prompted on the issue. Among those that mention it, far more say it left them with a negative impression than a positive impression.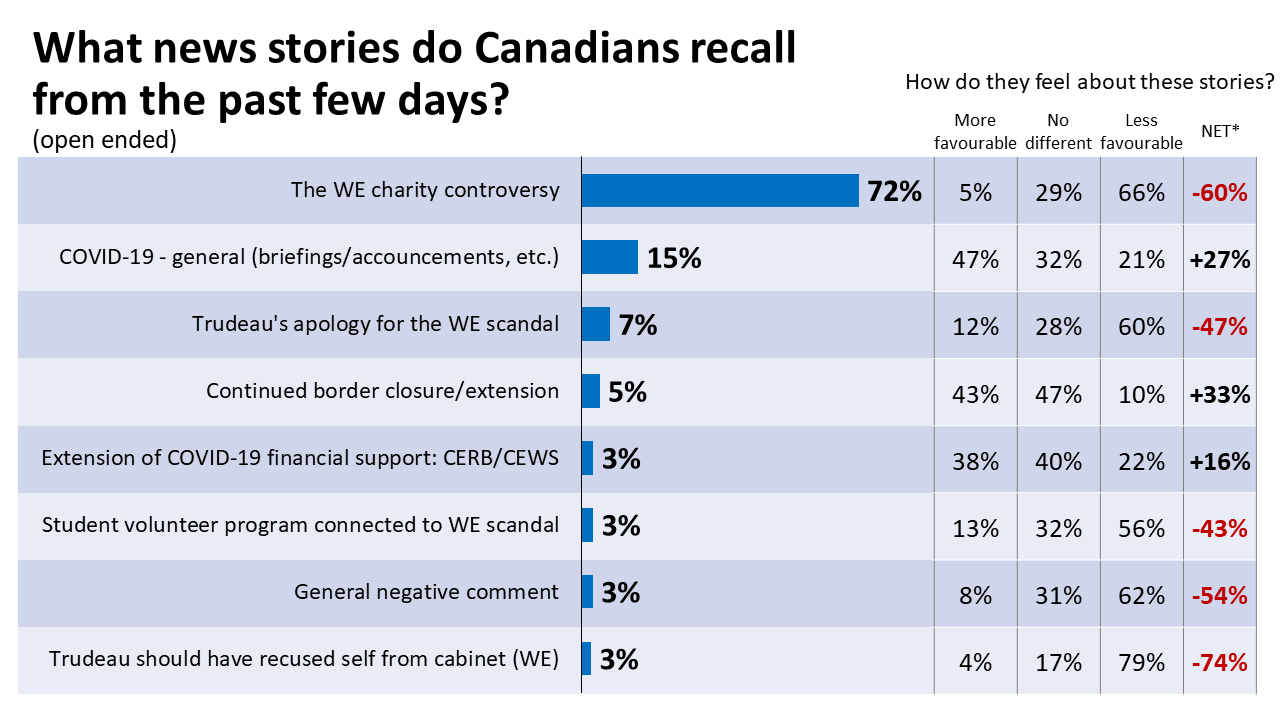 So far, this dramatic decline in RSH impact appears to have only one significant impact – it has broken the COVID-19 rally in overall government support. Net satisfaction with the government's performance in general has declined about 10 points from in the midst of COVID-19. Having said that, it has not translated into any significant political changes, such as vote choice.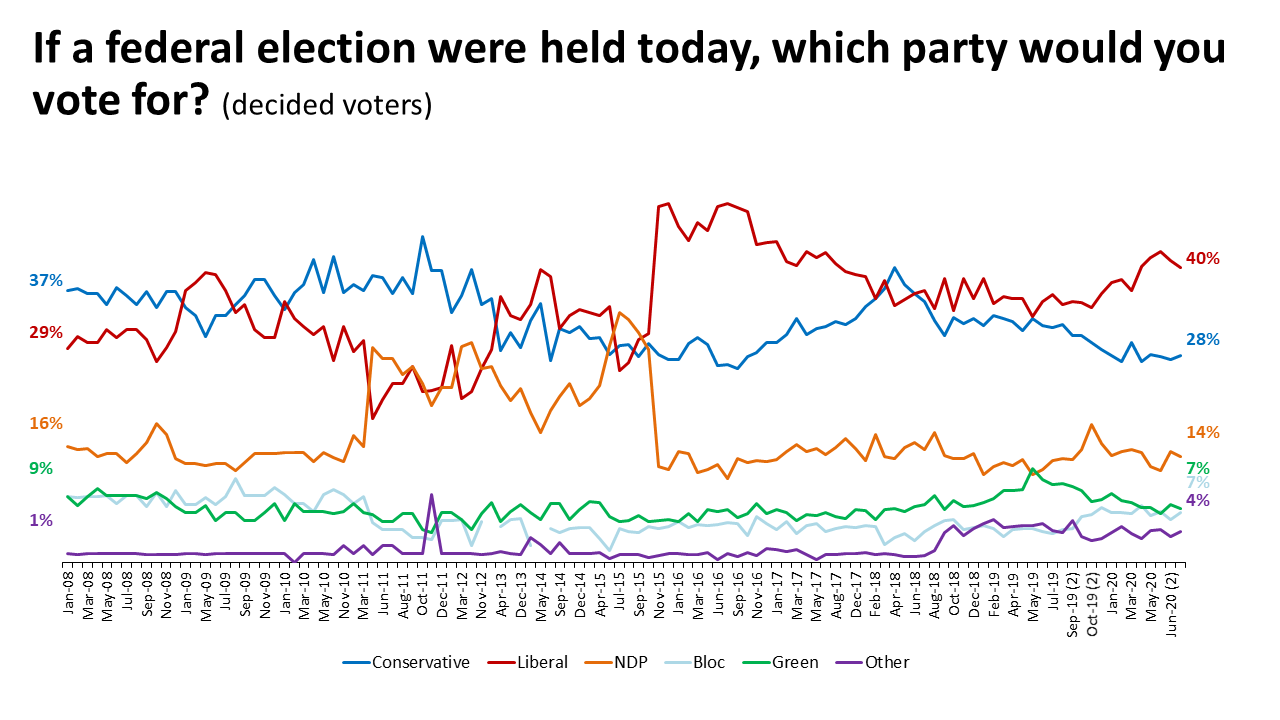 Like with vote, Trudeau's personal favourability numbers remain strong. More than half (51%) of those with a preference say he would make the best Prime Minister of current party leaders. Trudeau also leads on all positive leadership qualities we asked about. Compared to during the 2019 election campaign, he has improved on positive qualities like 'Represents positive change' and 'Cares for people like me'. While he also leads on negative qualities such as 'Dishonest', fewer Canadians now say 'Dishonest' fits him best of all leaders compared to during the 2019 election.
For detailed results, download our full report
here
.