In our latest tracking survey on COVID-19, we find Canadians are continuing to rally behind governments.

The federal government reaches a new high in approval of COVID-19 response, with a five-point increase over tracking in the middle of May. Provincially, Alberta and Quebec are moving up in approval of their handling of the outbreak, both having seen dips since the outbreak began in March.

Leadership numbers are also holding steady for most leaders. Across all federal party leaders, Trudeau is the most favourable leader, but he is tied with Blanchet for first place. This was the case in last month as well. However, when compared to Premiers across the country, Trudeau's favourability is in the middle of the pack.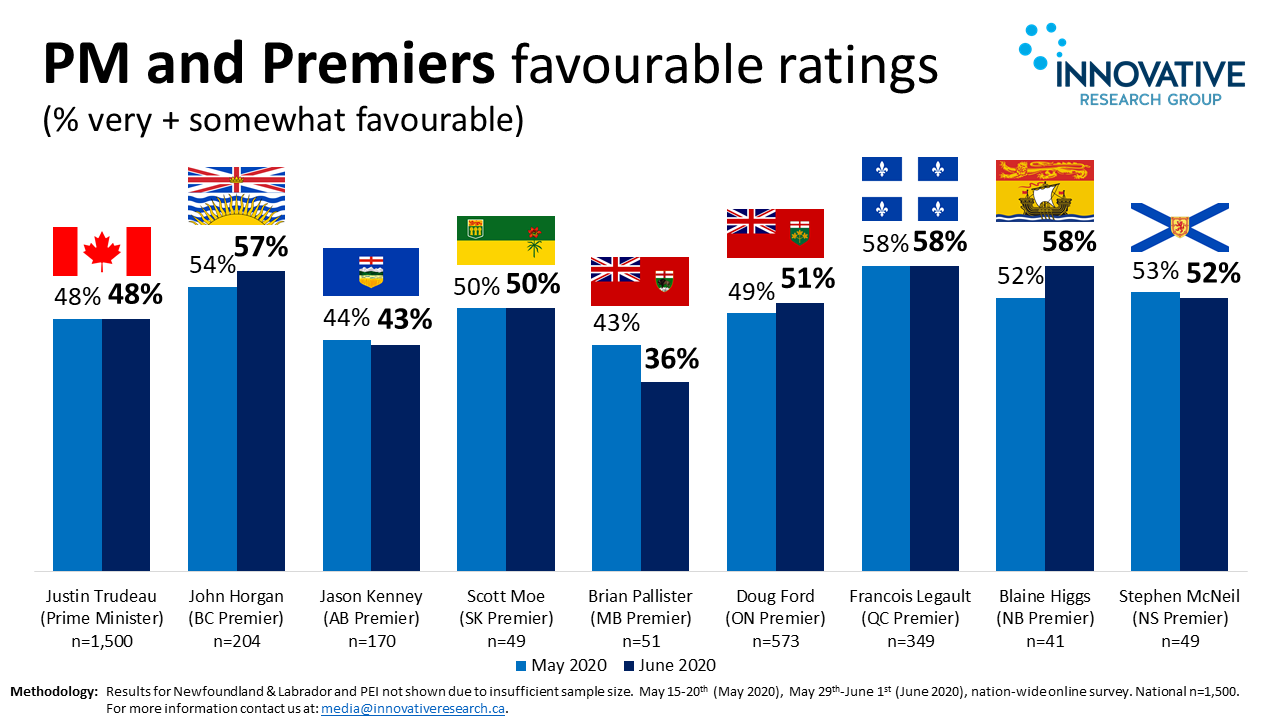 Politically, federal incumbent and provincial incumbents in BC and Quebec are improving their positions. Federally, the Liberal Party now leads nearly 15 points over the Conservative Party on decided vote. In BC, the BC NDP now widens a 10-point gap from the BC Liberal. In Quebec, the CAQ has a 10-point lead over the Quebec Liberal.

For full details on these results, download our report here.