Vancouver, BC – Innovative Research Group Inc. (INNOVATIVE) released the findings of 3 election polls today:
A Live-caller, mixed cell/landline RDD telephone survey of 600 British Columbian voters conducted from April 25th to April 30th
An online panel survey of 500 British Columbians conducted from April 28th to May 1st
An online panel survey of 1,000 British Columbians conducted from April 20th to April 23rd, 2017
The BC Liberals lead the BC NDP in all three polls by between 3 and 7 points in the combined vote (first choice + lean).  The race remains too close to call but there is more upside for the BC Liberals than the BC NDP.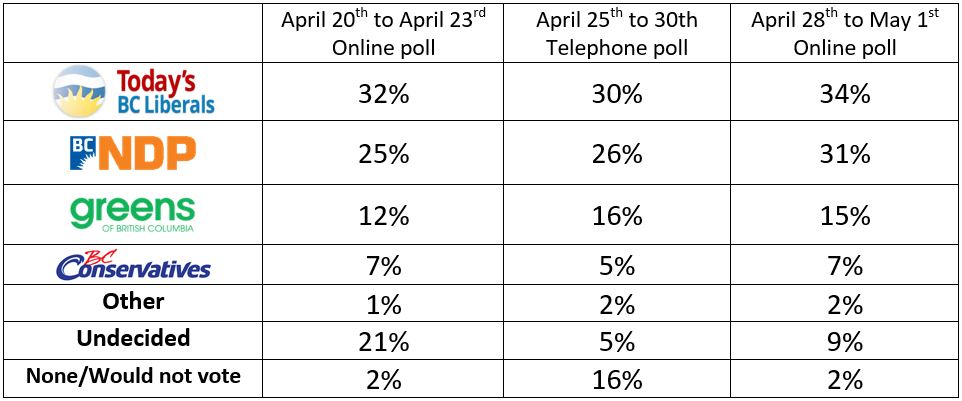 With their strong base of "safe" and "likely" seats and their competitive position in swing seats, the Liberals are well positioned for a win at this point in the election.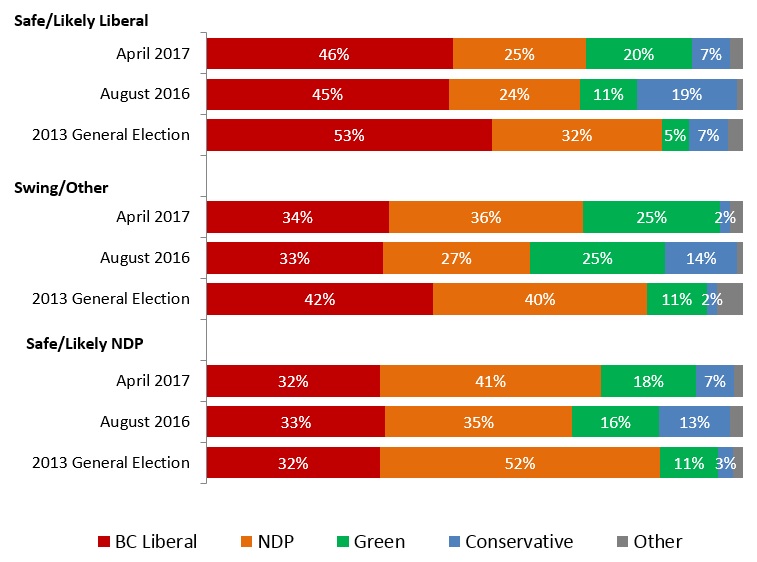 However, an NDP victory is still possible:
40% of the electorate say they want to hear more before making up their minds.  This is almost exactly the same number we saw at this point in the 2012 Alberta election, before a surprise PC upset at the very end of the campaign.
Most of the uncertainty lies on the centre left, particularly among Green voters.  Many of these Green voters are angry at the Liberals and some see the election as a two horse race, even though they are currently saying they will support the Greens.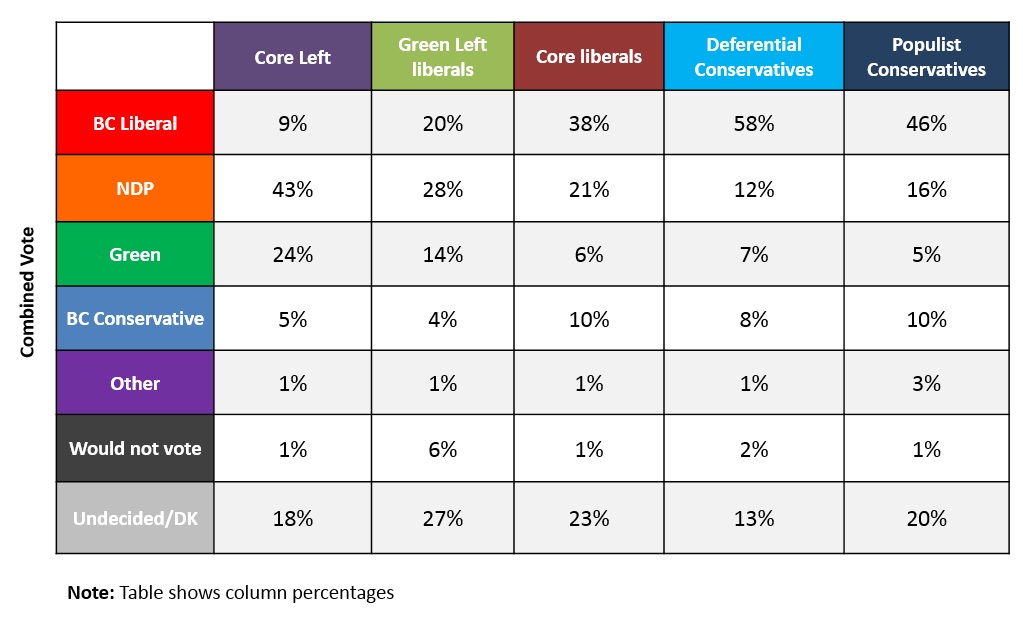 A minority with a Green balance of power also can't be ruled out.  The challenge there is they have to do well enough in the south island to win seats without splitting the anti-liberal vote in the rest of the province.
To read the full public report or to download the full set of published results, please fill out the form below.
INNOVATIVE also offers private briefings, with additional data and depth, specially tailored to the issues that matter to you. To learn more about our INNOVATIVE Insider Briefings, click here.