INNOVATIVE congratulates the British Columbia Securities Commission on winning the Silver Leaf award for their 2015 Smarter Investor Study.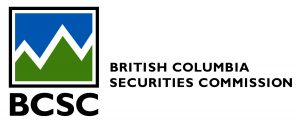 INNOVATIVE was commissioned by the British Columbia Securities Commission in 2015 to conduct research on how Canadians interact with the investing world.
Global News | B.C. Securities Commission comes up with a personality test to protect investors
The 2015 Smarter Investor Study has also won the award for Excellence as well as the Take a Look campaign.
The goal was to measure Canadians' knowledge, attitudes, and behaviours with regards to investing and working with advisors. This study will help inform BSCS program planning in F2016 and maintain BCSC's role as a thought leader on contemporary issues in investment including Empowered Investing and investment fraud. (Click here for methodology and details)
The key component of "The Smarter Investor Study" is an in-depth online survey among 2,407 Canadians aged 35+. This survey was conducted using INNOVATIVE's national research panel, Canada 20/20™, between August 4th and 12th, 2015 in both English and French. Canada 20/20 panelists are recruited from a wide variety of sources to reflect the age, gender, region and language characteristics of the country as a whole.
In order to provide in-depth insights into the province of BC – to compare these results to the country as a whole – the overall sample included an oversample of BC residents (up to a total of 1,011 BC respondents). The final data is weighted to a representative sample of 1,219 at the national level, while the BC oversample is weighted to a representative sample of 1,000.
Because non-response rates differ across segments of the population, the sample is stratified by region, age, gender, and investor type. It is standard practice for surveys – both online and telephone – to stratify the sample based on age, gender, and region. The addition of investor types to this study is intended to ensure that conducting the study on an online panel does not introduce bias that is directly related to the topic of the survey (investing).
Targets for age, gender, and region are based on the latest Statistics Canada Census data to reflect the actual demographic composition of the population aged 35+.
Targets for investor types are based on the results of a representative telephone survey – conducted in June 2015 among 1,000 Canadians using a live-interview, random-digit-dialing (RDD) methodology.